Images: Unsplash/Shutterstock
Virtual Study Market and Information Days
You are interested in sustainability? You want to do your part to positively impact the future of our planet? Then our degree programme Clean Energy Processes is just right for you!
Both the BSc. and the MSc. programme will be presented at the "Study in Germany Virtual Market" for international applicants. National applicants can get to know about the CEP programme and FAU during the "Study information Days" (Studieninfotage).
At the virtual fairs you will:
get detailed information about the CEP programme
meet academic advisors virtually and ask them all your questions
collect general information on studying at FAU
and collect general information on studying in Germany.
When: Both events are held on Thursday, September 23rd, 2021

Where: Online

Study in Germany Virtual Market: www.study-in-germany.de/ (registration neccessary)
Study Information Days: FAU Online Studieninfotage
Direct link to the session about CEP during the Study Information Days: Clean Energy Processes (click on Zoom link)
From 11:00 – 11:30 (CEST) presentation, from 11:30 – 12:00 o'clock (CEST) Q&A session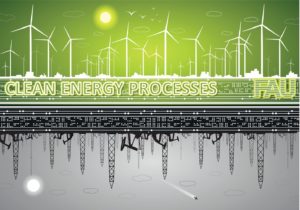 Meet us on September 23rd!