FAU Erlangen-Nürnberg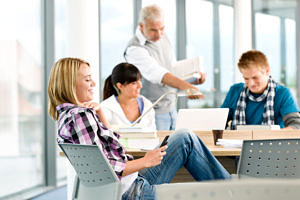 Friedrich-Alexander-University Erlangen-Nürnberg was founded in 1743 and offers approximately 39,000 students from around the world an innovative and research-oriented environment in which they can lay the foundation for their successful future career.
The CEP programme is embedded in the Faculty of Engineering of FAU. The faculty has its own campus situated in the south of Erlangen and houses about 10.000 students. The campus offers all necessities like a library, canteen, student dormitories and is located in the beautiful forest protection area in the south of Erlangen. The Faculty of Engineering is very international: over 25 % of students are internationals from all over the world.
Unique scientific environment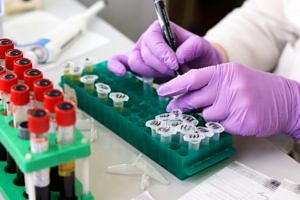 The Faculty of Engineering and the CEP programme is working in close proximity to leading local research centres such as the Helmholtz Institute for Renewable Energies (HI-ERN), the Energy Campus Nürnberg, the Fraunhofer Institute for Integrated Circuits (IIS) and the Bavarian Center for Applied Energy Research (ZAE), thus creating a unique environment for research and innovation. FAU has defined key research priorities of the future in which the university strives to make crucial contributions and advance research in the given field together with partners from research and industry. One of these strong focal research areas is future energy systems, in which activities in sustainable conversion, distribution and utilisation of energy are conducted.
Broad prospects for a future career
FAU is located in the south of Germany in the Nuremberg Metropolitan Region, a large area with about 3.5 million inhabitants creating an above average GDP.  Based in Erlangen and its surroundings are many well-known stock companies, medium-sized enterprises including so-called "hidden-champions" and start-ups. Erlangen has developed as the medical and high-tech center of the Nürnberg Metropolitan Area with many internationally renown institutes and companies and thus offers an ideal surrounding for innovation and future career planning in research, industry or other fields like consulting.
Erlangen
Erlangen is a cosy and safe town of about 112.000 inhabitants with a very high quality of life enabling students to feel secure and perfectly at home. Most students use bicycles to get around and the city is very charming and green. Among its sights are the so-called "Schlossgarten", the castle garden containing the botanical garden of the university. The surrounding area of Erlangen is very pleasurable and offers many possible leisure activities like climbing, hiking, cycling or horse riding. The nearby "Franconian Switzerland" region and the "Franconian lakeland" can be reached easily and are a true natural paradise for climbing, hiking, cycling or swimming in one of the lakes. Other beautiful historic cities including UNESCO world heritage sites, as well as breathtaking landscapes like the Bavarian Alpes are easy to reach by public transportation. Trips to other European cities like Prague, Paris or Vienna are possible because of the ideal location in the centre of Europe.
Here are 10 more reasons for studying in Bavaria.
The videos below provide more information on living and studying at FAU and in Germany.
Department of Chemical and Biological Engineering