The application deadline for summer term 2023 has ended.
Applications for winter term 2023/2024 will be possible from February 9th, 2023(10 am German time (CET)) until May 31st,2023 (Non-EU citizens) or July 15th (EU-citizens) (application deadline).
NEW: Applicants from India need an APS certificate for application for winter term 2023/2024.
Study Plan M.Sc. CEP
The research oriented Master's degree programme CEP is designed to prepare the graduates for working as an engineer on the highest scientific level. The Master's degree programme offers two branches of study: energy technologies and energy systems. 
The study plan includes: 
laboratory courses

specialisation modules for the two branches energy technologies and energy systems

 

compulsory and elective modules (you can choose from module catalogues)

 

seminars

 

an internship

 

Master's thesis

 
For detailed information please see the programme regulation in German or English.
For a presentation of the Master's degree please see the programme's introductory video:
.
Modules and specialisations of M.Sc. CEP
The Master modules are listed in our module catalogues (see below).
There are two specialisations:
In the specialisation energy technologies fundamental methods for the development and implementation of new technologies for the generation and conversion of renewable energies are studied in-depth. In the field of study "energy systems", competencies are acquired in particular in the application areas of the further development of energy systems. Methods are deepened which facilitate the design of process chains for the generation, utilization and integration of renewable energies in the energy system and integration of renewable energies in chemical processes.
Students choose modules from both specialisations and can thus create their individual profile related to their previous field of study, interests and professional background.
Structure of M.Sc. CEP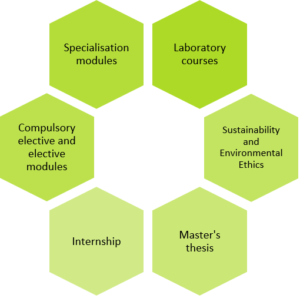 Structure M.Sc. CEP
Apply for Master CEP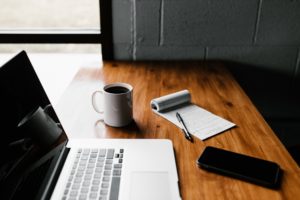 Application for the CEP M.Sc. programme is possible for the winter term and summer term

The application is possible through the online portal campo

.

Deadline for applications is

31st of May (Non-EU citizens) and 30th of June (EU citizens)

for the winter term.
And

15

th

of January (all applicants)

for the summer term.

International students are advised to apply well before the respective application deadline.

Incomplete applications will not be accepted!
Submitted applications cannot be changed and submission in the Campo portal is final.
Therefore applicants need to make sure to check their application data carefully before submitting their application for CEP.
Transcripts of Records: Please make sure to submit all pages of the transcript including the grading scheme.
Academic prerequisites
The academic prerequisite for admission to the programme is an above average undergraduate degree: B.Sc. in a similar study programme (Chemical/or Chemical and Biological Engineering, Energy Technology etc.) and above average grades in both final degree and relevant fundamental subjects.

Please note that the study programmes electrical/electronic engineering and civil engineering are not subject-related degrees or an equivalent degrees and graduates of these degrees cannot be admitted.
Additionally you need to prove your proficiency of the English language on the level B2 in order to enrol via one of the following:
your school leaving certificate (only applicants with a German university entrance qualification "HZB")

Test of English as a Foreign Language (TOEFL) with at least 85 points in iBT
International English Language Testing System (IELTS) 5.5 or higher
for alternative certificates please see: https://sz.fau.eu/examinations/accreditation/
certificate from your university that your Bachelor degree was taught in English.

For the winter semester 2022/23 intake ca. 6.6% of applications were selected for the programme.
Necessary documents for application
Curriculum vitae in English
Application letter in English. Please set out your motivation and qualification for the degree programme  (1 or max. 2 pages, see also our FAQ Application letter).
Proof of language proficiency in English (please see section "academic prerequisites")
Certificates:

School leaving certificate (complete certificate)
First degree certificate (Bachelor's degree)
Full overview of subjects and grades (Transcript of Records) including grading scheme.
Applications without grading scheme cannot be reviewed and will therefore be rejected.

Applicants who have completed previous periods of study in China or Vietnam: APS certificate (original); applicants from India do not need an APS certificate for applications for summer term 2023
Optional documents:

Proof of internships, vocational training, work experience
Other forms of proof (e.g. proof of voluntary work)
Please see the checklist for international applicants on which documents need to be handed in as certified copies.
Application process
The application for the CEP program must be submitted online, via the campo portal using the following steps:
Sign in at the campo portal.
Submit your online application for CEP.
Wait for notification from FAU.
Please see the video below for instructions on how to apply online in campo.
Selection process
The full application documents will be evaluated by members of the CEP admissions committee. The results of the evaluation will be submitted to the CEP admissions committee.
The admissions committee decides on your admission to the Master's programme.
The Master's Office will check your documents after positive selection by the admissions commission with regard to the formal requirements.
Only if your application meets the formal requirements you will officially be admitted into the programme.
Acceptance rate
Our students stem from over 35 different nations.
The acceptance rate over the past semesters can be seen below:
| | |
| --- | --- |
| Winter term 2021/2022: | ca. 11% (out of ca. 750 applicants) |
| Summer term 2022: | ca. 9.5% (out of ca. 800 applicants) |
| Winter term 2022/23: | ca. 8% (out of ca. 1.300 applicants) |
Job possibilities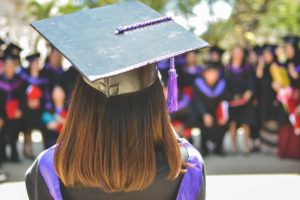 There is a rising demand for engineers that have an extensive knowledge of innovative technologies for renewable new energy systems and energy production. Graduates can significantly participate in the successful introduction of new sustainable energy systems and energy processes and adequately evaluate sustainability on a global scale. As they have more experience with international and research-related topics than other graduates, they are especially suited for tasks on the highest level of engineering or to pursue a career in academia.
Job possibilities:
Energy production and logistics
Process optimization and intensification
Consulting and auditing
Energy companies/providers
Sustainable chemical industry
Sustainable bio-industry
Policy and decision making
Ph.D. in (sustainable) chemical and process engineering
FAQ
What is a programme with preselection?
A programme with preselection means that the process of sifting the applications is done by the admission committee of the respective degree prior to admission.
The selection process is based on among others academic prerequisites, professional and extricuricular experience as well as a selection interview.
Your application will be evaluated by the admission committee. Only after successful preselection your documents will be checked by the Master's admission office with regard to the formal requirements. If your application meets the formal requirements you will officially be admitted into the program.
Should the application be in English or German?
Your application documents can be in either German or in English. The curriculum vitae and the motivation letter must be in English.
Do I receive a confirmation upon the receipt of my documents?
Upon the arrival of your documents for admission or enrollment via post FAU does not send out standardized confirmations of receipt of the documents.
It can usually take 2-3 weeks after arrival of the documents until they are processed since several thousand applications are received by the relevant FAU offices each semester. You will be informed by FAU as soon as your documents have been processed. Please kindly wait until you are notified.
You have further questions? You can contact us via: study-cep@fau.de
Individual appointments on site at the SSC can be booked via our booking system:
Individual appointments can be made via email.
For applicants: Please attend the monthly information meeting for interested students on Zoom.
Department of Chemical and Biological Engineering