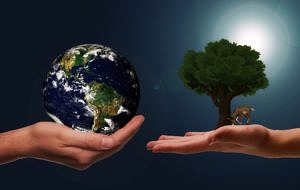 Winter Semester 2023/24
Applications are possible until 15th of July (application deadline for international applicants) and 31st of August 2023 (application deadline for domestic applicants).
There is no intake in the summer semester.
Study Plan BSc. CEP
The B.Sc. CEP programme provides students with a comprehensive understanding in clean energy processes. The study plan includes: 
Basic science (e.g. mathematics, physics)

 

Basic engineering (e.g.

Foundations of chemical reaction

engineering

,

 

materials and structures

, 

measurement systems)




Basic economics

Subject-specific basics (e.g. renewable energies, electrochemistry, fundamentals of energy resources

)

 

Active project

2 elective modules

 

Bachelor's thesis

 
For all Bachelor modules, see study plan [link]. 
For detailed information please see the programme regulation in German or English.
Apply for Bachelor CEP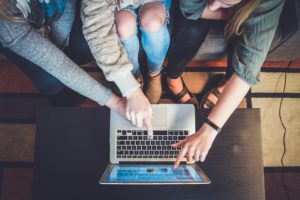 Application for the CEP B.Sc. programme is possible for the winter semester only
The application is possible from mid-April onwards via the campo portal.
Deadline for applications is July 15th (international applicants) and August 31st (domestic applicants).
Please make sure to submit all necessary documents for application via the Campo application portal.
International applicants:
Please be aware that the secondary education qualification from your school in your home country does not necessarily entitle you to study at a German university. International applicants might have to take an assessment examination (Feststellungsprüfung) before they can be admitted. Information on the types of international university entrance qualifications and the type of access to university can be found here. If you are not sure whether your educational background can be considered a University Entrance Qualification in Germany please visit the website of the German Academic Exchange Service (DAAD). By stating your home country, and qualifications obtained there, and by answering some country-specific questions you can find out whether you are eligible to study in Germany.
Depending on your school-leaving qualification applicants from some countries might be required to have studied for one academic year as a full-time student at a recognised higher education institution according to the given study regulations. Please see the information for your individual school-leaving qualifications on the website of the DAAD.
Qualification assessment test
All applicants to the B.Sc. CEP have to pass a qualification assessment test (Eignungsfeststellungsverfahren) in order to enrol in this programme. This is to ensure that proficiency in English and Mathematics is at a level which will allow them to study successfully. Please take note of the following points:
The qualification assessment test has two steps. If you pass the first step you are admitted to the second step. The first step is done automatically as the admission commission checks the relevant documents for application.


The first step

is based on your

grade

 in the German 

Abitur

 or some acknowledged equivalent to this from other countries and

your grades in English and Mathematics.




The second step is based on your grade in the

German Abitur

or some acknowledged equivalent to this from other countries

and

your grade from an admission interview that will be conducted by the admission commission.
The admission interview serves to demonstrate your interest in studying the degree programme and your abilities in the fundamental subjects of the degree programme (mathematics, physics and chemistry).
No application for the qualification assessment test or admission interview is necessary. Step one of the test is done automatically once applicants have submitted their complete application.
The regulations for the qualification assessment test (Satzung des Eignungsfeststellungsverfahrens) can be found here. 
Necessary documents for application
School leaving certificate (complete certificate)
If applicable: complete Transcript of Records of previous studies
Chronological CV in English in a tabular form (i.e. not as a free text).
Application letter in English. Please set out your qualification for the degree programme and let us know why you chose the degree programme (max. 2 pages, see also our FAQ Application letter).
Optional documents:

Proof of internships, vocational training, work experience
Other forms of proof (e.g. proof of voluntary work)
Please make sure to send in your application documents by post to FAU's admission office immediately after the application in our application portal Campo has been submitted.
All neccessary documents for application must be certified! For translation and document certification please see: https://www.fau.eu/education/international/from-abroad/important-information/notes-on-certification-of-documents/.
International applicants:
Please make sure to submit all documents related to your university entrance qualification. They can include proof of previous studies or the proof of the assessment examination from the preparatory college in Germany (Studienkolleg) among others. Please visit the website of the German Academic Exchange Service (DAAD) to check which documents might apply to your case. Under "Schulabschlüsse mit Hochschulzugang" you may find information regarding foreign University Entrance Qualifications and their equivalent in Germany.
Please see the website of FAU's Admission Office on which documents must be submitted as certified copies.
Application process
The application for the CEP program must be submitted online, via the campo portal using the following steps:
Sign in at the campo portal.
Submit your online application for CEP.
Please make sure to immediately submit all necessary documents for application to FAU's admission office via post. The address is specified on the application form along with all required certified documents. Incomplete applications will not be accepted!
The application is only considered complete once you have finished the online application and sent all necessary documents for application to FAU's admission office.
Wait for notification from FAU.
Please see the video below for instructions on how to apply online in campo.
What qualities and skills do I need?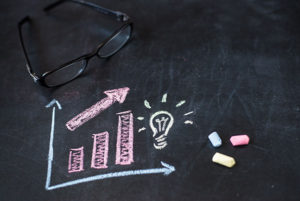 Applicants should have
an interest in science and engineering
a good understanding of mathematics and basics in physics and chemistry
curiosity towards sustainability issues and economic correlations associated with the changing climate
a good amount of team and communication skills, as your peers will become your work, study, and leisure family with joint lab courses, research projects, course assignments and extracurricular activities
all prospective students should be united in the incentive to reshape industrial processes with clean energy technologies
Job possibilities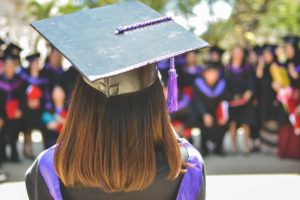 Graduates of the programme can address and work on answers for current and future questions about creating climate friendly energy and creating sustainable processes in industry. A holistic approach to the subject ensures that knowledge from related fields such as electrical engineering and materials sciences as well as the co-related factors for decision-making, socio-economic, legal and ethical factors are considered. Practical experience with analytical tools and in laboratory courses and projects ensure that the knowledge and competencies gained can be applied in industry and research.
There is a rising demand for engineers that have an extensive knowledge of innovative technologies for renewable new energy systems and energy production. Graduates of CEP have more experience with international and research-related topics than other graduates, they are especially suited for tasks on the highest level of engineering or to pursue further studies leading to a master's degree and/or Ph.D.
Job possibilities:
Energy production and logistics
Process optimization and intensification
Consulting and auditing
Energy companies/providers
Sustainable chemical industry
Sustainable bio-industry
Policy and decision making
M.Sc. and later on Ph.D. in (sustainable) chemical and process engineering
FAQ
Should the application be in English or German?
Your application documents can be in either German or in English. The curriculum vitae and the motivation letter must be in English.
Do I need to certify my documents for application or enrollment?
When applying or enrolling you will need  to provide officially certified copies of relevant certificates, diplomas and other documentation issued overseas. Officially certified translations can be in the follwoing languages: German, English or French.
Please see the website on the certification of documents and translation for more information.
Applicants from abroad need to see the information on document certification outside of Germany.
Do I receive a confirmation upon the receipt of my documents?
Upon the arrival of your documents for application or enrollment FAU does not send out standardized confirmations of receipt of the documents.
It can usually take 2-3 weeks after arrival of the documents until they are processed since several thousand applications are received by the relevant FAU offices each semester. You will be informed by FAU as soon as your documents have been processed. Please kindly wait until you are notified.
Do I need to apply for the qualification assessment test?
No application for the qualification assessment test or admission interview is neccessary. Step one of the test is done automatically by checking the relevant documents once applicants have submitted their complete application. Once passed successfully, applicants will be invited for the admission interview.
What is the content and language of the admission interview?
Content: Standard in the fields of mathematics, physics and chemistry and ability to outline the contents of the degree programme and motivation to participate in the programme.
Language: The interview is conducted in English.
You have further questions? You can contact us via: study-cep@fau.de
Individual appointments on site at the SSC can be booked via our booking system:
Individual appointments can be made via email.
For applicants: Please attend the monthly information meeting for interested students on Zoom.
Department of Chemical and Biological Engineering